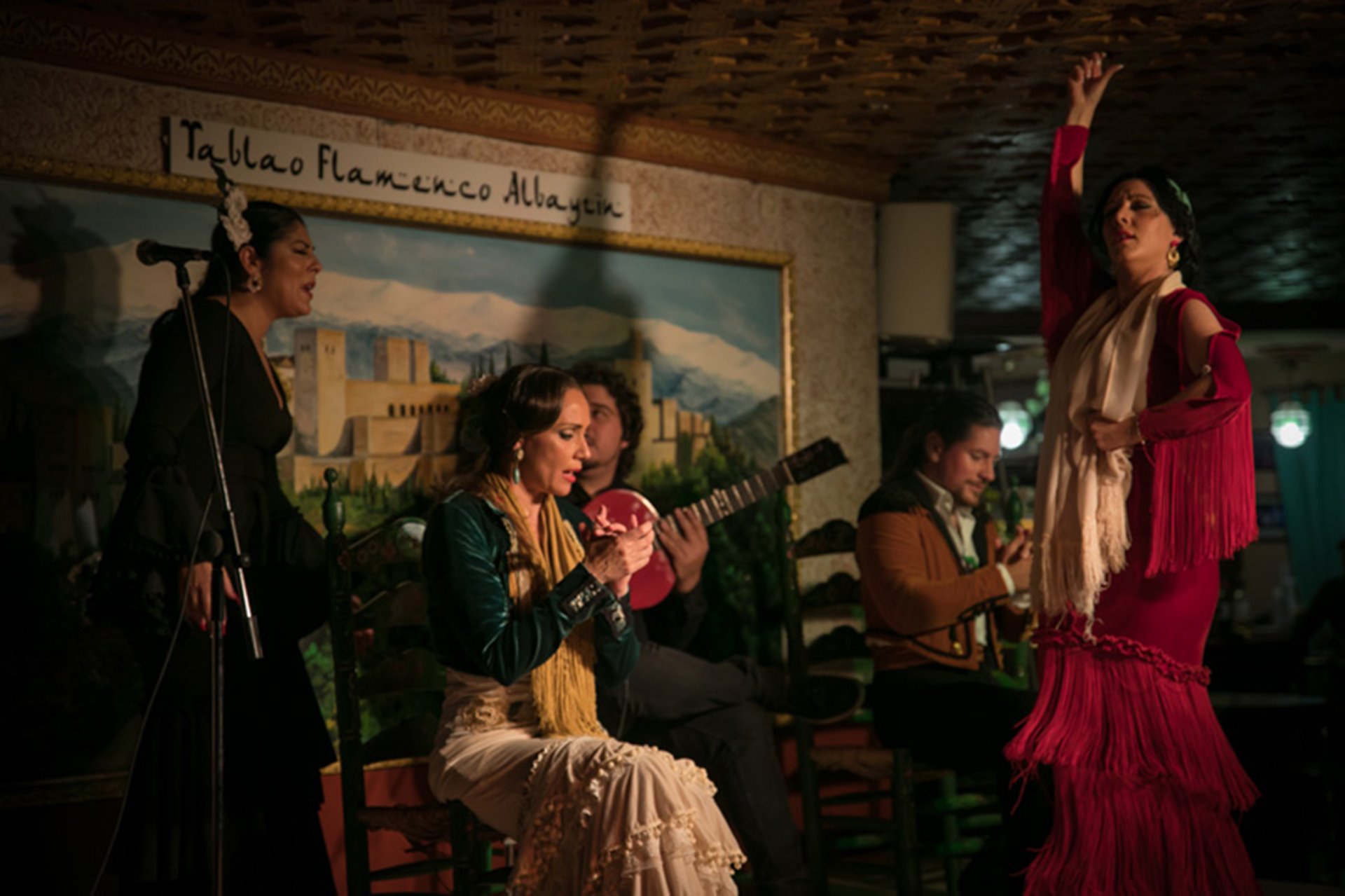 FLAMENCO SHOW IN GRANADA
Enjoy the best singing and dancing in an unparalleled environment.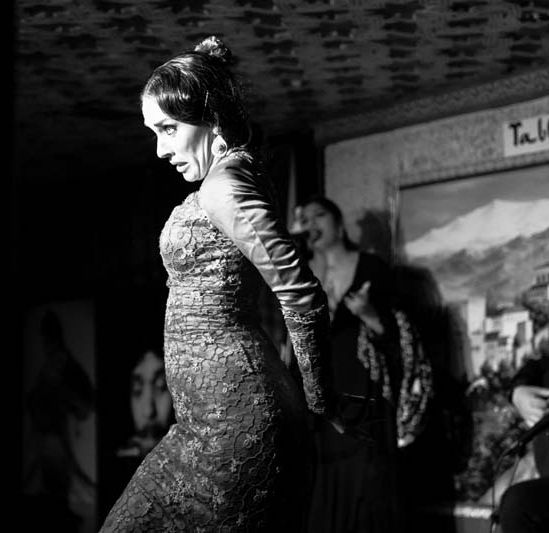 FLAMENCO IN GRANADA TODAY
Live Show EVERY DAY
THE BEST ARTISTS IN AN INCOMPARABLE SETTING.
NOT TO BE MISSED
---
RESERVE YOUR TICKET NOW
FLAMENCO SHOW IN GRANADA
If you are looking for a good flamenco show in Granada you will find it here. We are TABLAO FLAMENCO ALBAYZIN, a flamenco tablao that was founded in 1971 under the name of Tablao Reina Mora and since then has been offering day after day the best flamenco shows to visitors to Granada.
In 2001 it was renamed Tablao Flamenco Albayzin and reopened with the dancer Juan de Juan. Since then, we can be considered as a springboard for new talents, such as Fuensanta La Moneta, Patricia Guerrero, David Carmona, Alfredo Tejada, Ismael El Bola…
"El Parranda" was the architect of everything and the one in charge of taking the first steps so that people could enjoy this art that is flamenco and he did it with great artists of the time such as Fosforito and Juanito Valderrama.
Today we continue to be a flamenco tablao in Granada in continuous movement, always finding new artists to incorporate into our agenda in order to continually refresh our flamenco offerings.
---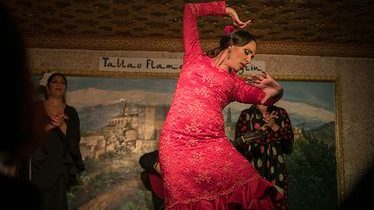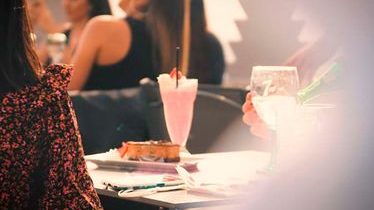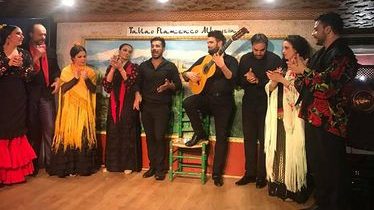 ---
Flamenco is an art that is presented in two variants: music and dance.
In music, singing and guitar play a fundamental role, although there may be other instruments such as percussion and accompaniments such as clapping.
In Tablao Flamenco Albayzin these elements are always present in all its flamenco shows.
Flamenco dance is very expressive and each part of the body represents a very important part which must move in a coordinated way. Feet, legs, hips, waist, arms, hands, fingers, shoulders, head …. Everything is important when interpreting such a noble art.
Learning flamenco is not only a matter of technique, there is an ingredient that only authentic bailaores and cantaores understand, the soul, the most complicated thing to learn.
Rhythm and harmony are the most important things in flamenco, as each palo has its own rhythm and harmony. There are 50 different flamenco palos and each one of them, depending on its harmony, can be danced and interpreted in a different way.
All this can be seen every night in our flamenco show in Granada.
---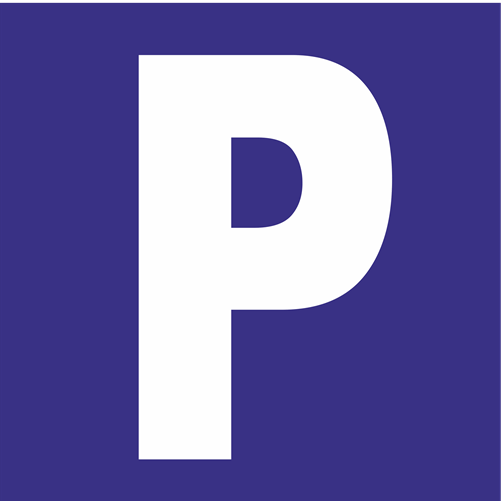 TABLAO FLAMENCO ALBAICÍN
WE HAVE A PUBLIC PARKING AT 50 METERS AT THE DISPOSAL OF OUR CUSTOMERS.
WE ARE THE ONLY FLAMENCO TABLAO IN GRANADA THAT HAS A PUBLIC PARKING FOR ITS CUSTOMERS.
---

TABLAO FLAMENCO ALBAYZIN
UNIQUE TABLAO IN GRANADA WITH LARGE WINDOWS WITH VIEWS OF THE CITY
CONTACT WITH US
We are located in
📍Carretera MURCIA, Pl. Mirador de San Cristóbal, 18010 GRANADA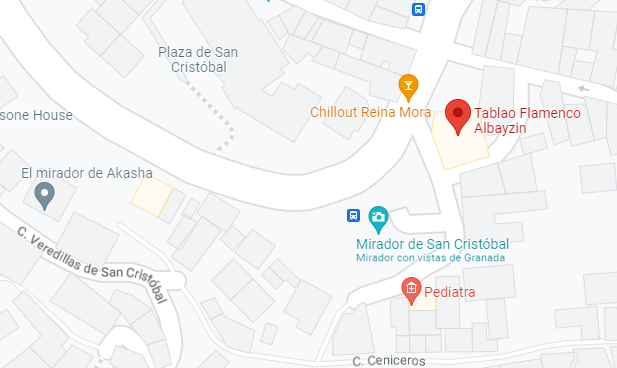 Contact us at
📞 +34 636 57 51 25